Bali Villas Rental and Sale, BEST DEAL!!!
+62 361 772233
Posted on 11 Jul 2013
Villa Flamingo Dewata Brand new villa with beautiful chapel has just built in Uluwatu area and designed specially for wedding ceremony in a private villa. We were invited to join the open house and food testing as well as inspecting the villa in detail.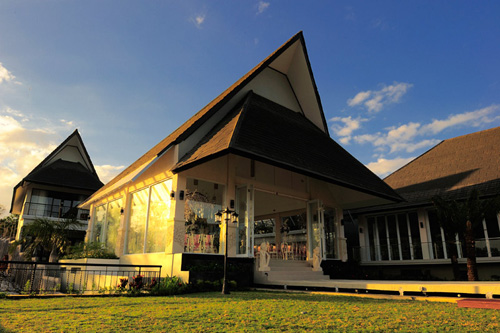 Well, the villa is really amazing for a bridal with their families who want to hold a wedding ceremony in a private luxury place with a nice view. Flaminggo Dewata comes with 7 bedrooms including 1 separated honeymoon room with private swimming pool, living room, en-suite bathroom, and other private facilities specially for the bridal. Meanwhile the rest 6 bedrooms are designed for the parents and families of the bridal. It's really specialized for wedding venue right?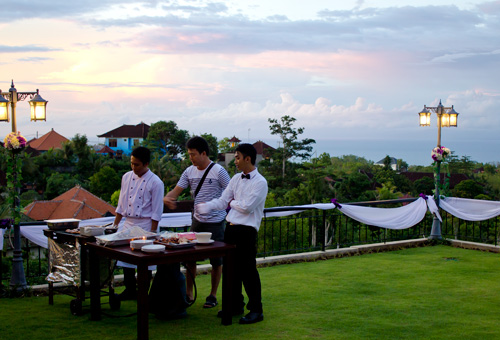 The chapel is also very beautiful. Designed in white color with purple lighting, adds an elegant impression for a simple wedding venue. A restaurant and BBQ garden are available just beside the chapel for the reception party after the ceremony.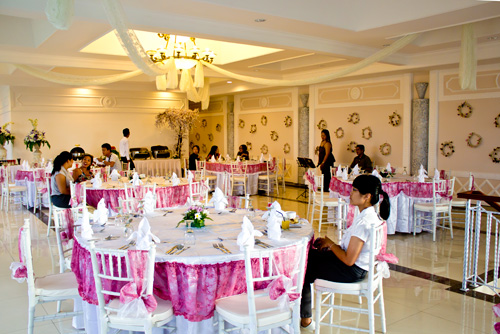 We were also invited to enjoy the food in the Flaminggo restaurant, hm,,,, whether because of the food was free or the chef was really talented, in fact we loves the food very much.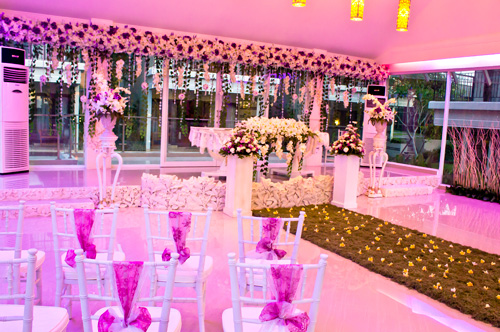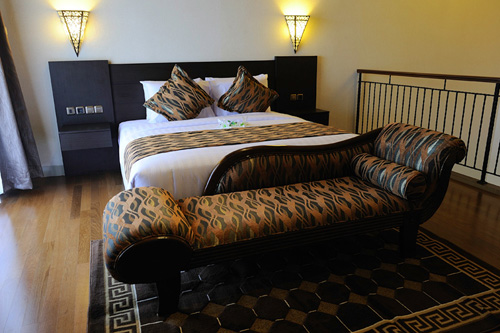 Tourist Information | Events | Recent Guests
Designed by CV. Nugraharta Property @ 2013 copyright www.nugrahartaproperty.com