Bali Villas Rental and Sale, BEST DEAL!!!
+62 361 772233
Posted on 18 Nov 2013
If you're looking for the best tranquility place to holiday in Bali, the answer is Ubud and Canggu. Both gives the experience of enjoying Bali in local perspective. It means that you will close with local life through its culture, art and nature personal. The green lush rice field and unique terrace pattern become the authentic view of both places. Many exclusive villas are also built in Ubud and Canggu to complete your need in having the best stay in Bali. Unlike Kuta and Nusa Dua, the village atmosphere also contribute to create villas ambience in Ubud and Canggu, You can find many villas with Balinese typical design around both areas. Even both has a lot similarity, but actually those also have significant different through its characteristic persona and local life.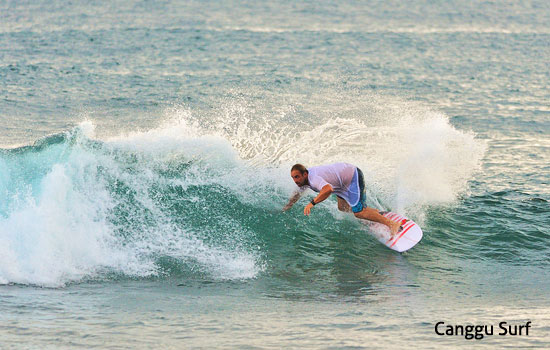 Ubud is more popular than Canggu, because Bali and also all foreigner declare this place as the center of art in this Island of God. In addition, since Julia Robert and her film based-on-novel Eat Pray Love has a shoot in Ubud village, nowadays this place increase its popularity in International. The tourism activity show its increase level suddenly after this movie released. Ubud village is a primadona for those artist, painter and traveler. Local always says that Ubud is a central of art village in Bali. So many artist gets brilliant inspiration during their contemplation. Some great Balinese dancer, musician, sculptor and painter are born in Ubud. The famous foreign maestro like Antonio Blanco got his feeling in love to Ubud.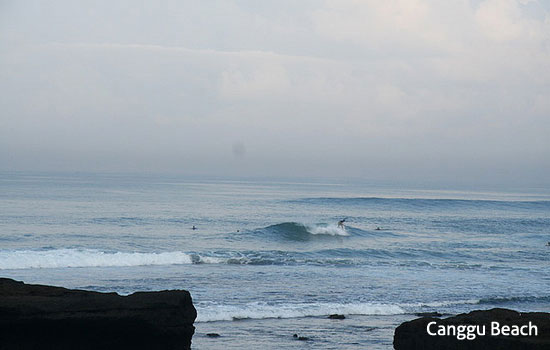 Ubud is truly dramatic by its green landscape view through terrace of paddies, river, and hills. All spectacular beauty of nature can be found in this village. Along right and left side of the road is only terrace and tropical plants, which is accompanied by some Balinese house architecture. Imagine yourself in Ubud is sitting in a small Bale while enjoy to see terrace panoramic, listen all bird songs and feel the breeze comes to your mind. Indeed, those can be called the quality of life. You can feel the best relaxation and serenity ever in your life, only in Ubud.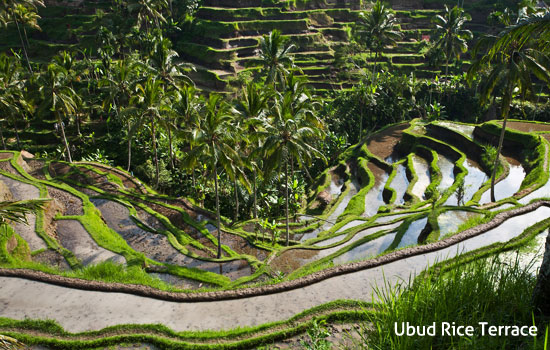 Not only the scenery, Ubud also has many museums, art galleries, and tourism objects. The favorite museums are Blanco Museum, Neka Museum, Painting Museum, and many more. Monkey Forest and Puri Ubud is the most lovable place to adore Bali. Ubud is also popular through its delectable restaurants, from local to International cuisine.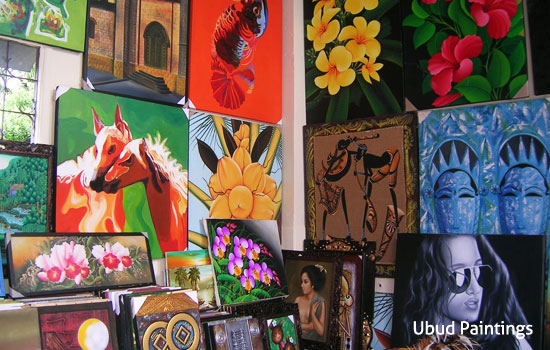 The best thing to stay in Canggu is the beach. Unlike Ubud, Canggu is the best destination for surfer to find a wild wave, see Bali sunset and enjoy the sunlight. It makes Canggu has two main attractions through its rice field and beach. The ambience is so different than Ubud. You may rarely find art activity around of this village. Canggu must be great destination for those of you who want to leave the crowd of city, catching the serenity and exoticism of Bali. Enjoy the villa sensation surrounds of Canggu. Blue Ocean and atmosphere of beach bring the sensual view surround Villa. Capturing picturesque of Canggu is always be a great pleasure while enjoy the exclusive facility of villa.

by Duwi Mertiana
Tourist Information | Events | Recent Guests
Designed by CV. Nugraharta Property @ 2013 copyright www.nugrahartaproperty.com