Bali Villas Rental and Sale, BEST DEAL!!!
+62 361 772233
Posted on 26 Nov 2013
The exotic part of Southern Bali is not only Kuta, you can explore three fantastic tourism destinations over there. They are Nusa Dua, Uluwatu, and Jimbaran. Those three places has different characteristic, even the geographically location is same. Those three places is the most favorite places to visit among tourist. Like Kuta, those three incredible places always enter on the recommendation list of Bali tourism guide. The atmosphere truly reflects Bali topical Island. It means the temperature is always hot, but fun. To reach those places, you should pass By Pass Ngurah Rai. Perhaps, it would be easier for you, if you access from Kuta or Seminyak. Poorly, the traffic may become your enemy during trip to access those places. Let's compare the characteristic of Nusa Dua, Uluwatu and Jimbaran. Wish, it will guide you to find the best place you want.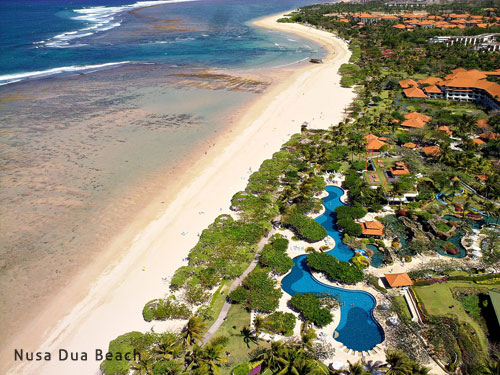 Nusa Dua is a very glamour place in Bali. This bling-bling exotic venue is well-known for any expatriate to stay. That means this place has highest rate to stay in Bali. It's not recommended for any travel backpacker who search the cheapest hotel. Some resort and hotel is charged in a very expansive price. However, the best five-star hotel and resort in Nusa Dua offers the best experience to live in Bali through its exclusive facilities. The architecture of hotel and resort adopt such modern minimalist concept. Some famous International hotel is available like Westin, Mercure, Ayodya, Mulia, Swiss-Bell, and many more. Nusa Dua has concept of the resort complex named Bali Tourism Development Corporation (BTDC) Nusa Dua. Nusa Dua has beautiful white-sandy beach that perfect place to sunbathing under Bali sunlight. You also can find the center of watersport in place called Tanjung Benoa nearby Nusa Dua.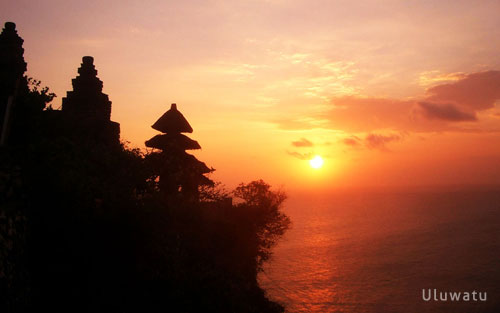 Unlike Nusa Dua, Uluwatu tends to attract you through its panoramic rather than exclusive resort and hotel. However, some best villas are also available around here. Uluwatu is very popular by its Temple. Uluwatu temple is so special because of its location on the cliff bank in south part of Bali. The location is very strategic to allow you in enjoying a stunning view of Indian Ocean and having amazing sunset moment. Uluwatu Temple is one of the most important Hindu temple in Bali. There is also combination view of small dry forest cover up the temple, which is mostly called Alas Kekeran. In order that, many monkeys lives around the temple and forest and it becomes the attractive object of tourism at Uluwatu temple. Uluwatu Temple also has sacredly historical story and you may feel the tranquility atmosphere surround of this area. Uluwatu is also well-known by its beach such as Dreamland, Blue Point and Padang-Padang Beach. These beaches are perfect venue for any surfers to catch the wildest wave in Bali.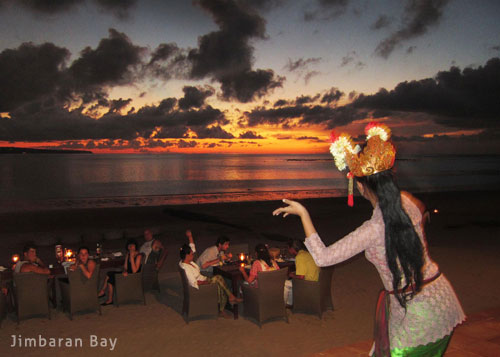 Jimbaran looks the same with Uluwatu geographically, but Jimbaran is popular place to find best Seafood Restaurant. All you need is only going to its Jimbaran Beach. You can find so many seafood restaurants along coastline. Enjoy such the best seafood cuisine ala Bali Island. The best thing you can find here is the exotic Bali sunset before you have such romantic dinner with your love.

By Duwi Mertiana
Tourist Information | Events | Recent Guests
Designed by CV. Nugraharta Property @ 2013 copyright www.nugrahartaproperty.com