Bali Villas Rental and Sale, BEST DEAL!!!
+62 361 772233
Posted on 03 Dec 2013
Enjoying Bali will perfectly amazing by living and watching its entire best persona through the culture, art and natural view. Everyone may be agreeing that the best place to adore Bali closely is the beach. Bali beach brings the unique exoticism through its tranquility, beauty and harmony surrounds of atmosphere. It's like a kind of magical feeling that blow your mind into lux relaxation. No wonder, if some traveler want to stay at villas by setting of the beach and Ocean. For those of you who want to have wonderful experience with Bali through the best stay during vacation, why don't you choose Echo Beach area to find your dreamy villa?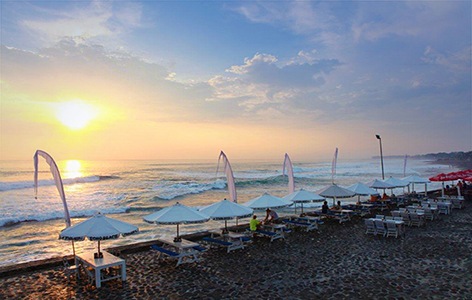 Echo Beach is ideal place to achieve the best relaxation through natural energy and artistic panoramic. Imagine the stunning Indian Ocean bright through its blue color and sunshine reflection. Listen the breeze atmosphere is collaborating with the wild wave sound that attack the rocks. Those sensations will accompany your vacation to achieve your refresh and serenity. Situated in Canggu area, it transforms a huge of village atmosphere through the life and culture. You won't see only the beautiful blue sea, but also the lush of green terrace in every side of the road. The terrace view will lead you to explore the exoticism of Bali in simply way. Echo beach is also known as one of the beach surfing spot in Bali, lot of pro surfers both local and foreigners come almost everyday.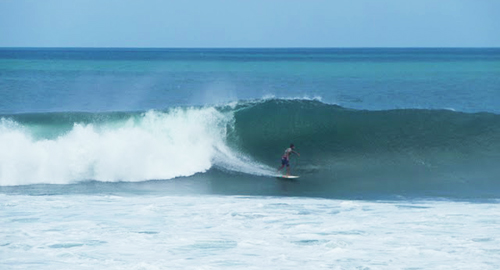 Two exclusive private villa in Echo Beach can be your consideration to get the best stay for long vacation. Both come with sticky Balinese architectural, which is combined by aesthetic of contemporary style. They are Ombak Luwung Beachfront Estate and Villa Teresa. For the best beachfront view, Ombak luwung is perfect recommendation. It's good for those of you who come with group of friends and family, because this villa provides for 5 bedrooms. This villa overlooks Indian Ocean view with amazing atmosphere. The interior design emphasizes the lavish through natural furniture, Balinese ornament and antique stuffs.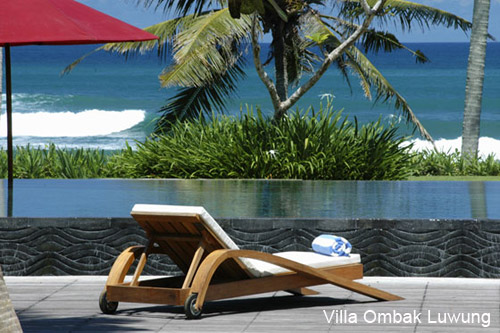 Villa Teresa also offers Balinese architectural building with extraordinary landscaped tropical garden. Villa Teresa is like adopting terrace synergy into its architecture and interior. The design is truly warmth and friendly. All ornament details looks brilliant and artistic. Villa Teresa also provide five bedrooms and the exclusive infinity pool. This villa has private garden to complete your day in enjoying Bali with your friends or family. Some tropical plants decorate the garden. It effectively create such tranquility nuance. The traditional 'bale' also stands gorgeous to accompany your relaxation.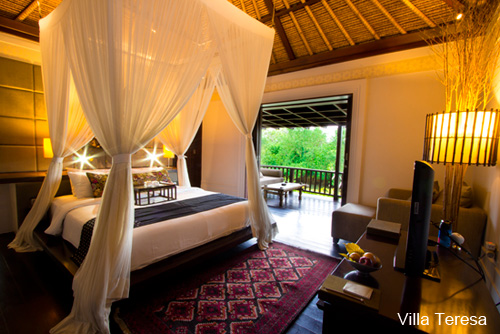 Both private villas has unique signature in adapting all sensation of Echo Beach. Those present world class facilities, which is combined by the friendly hospitality. All design and architecture takes the concept from traditional essence, in order to create local atmosphere on your vacation. The location is very strategic for those of you who want to spend your holiday in exploring all beauty of the beach. Playing your surfboard or only taking a sun bathing will be on your list a-must-to-do-in-holiday. Echo Beach will place your new amazing holiday.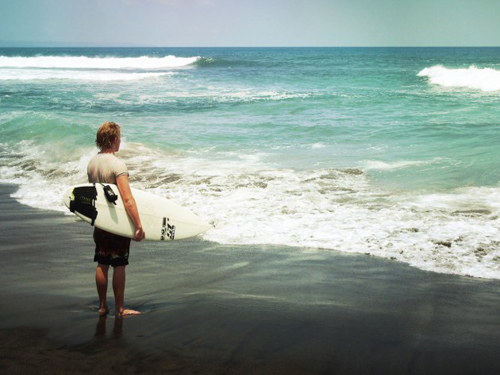 by Duwi Mertiana
Tourist Information | Events | Recent Guests
Designed by CV. Nugraharta Property @ 2013 copyright www.nugrahartaproperty.com