Bali Villas Rental and Sale, BEST DEAL!!!
+62 361 772233
Posted on 20 Jan 2014
Canggu becomes one of the most lovable place to search adorable villas. The unique and cozy ambiance of Canggu brings wonderful experience in enjoying Bali deeply. Nature, culture and art is the main elements that transfer what you call as the relaxation. You can say that Canggu is the best place to escape from traffic and high crowded city routine. Stay in this place for couple months will give you such inspire to grateful for the life. That's why Villa Teresa can be your perfect choice to stay and enjoy Bali through Canggu Village. Villa Teresa is specifically located nearby Echo Beach, one of the most favorite beach for surfer who love to catch the wild wave. Here, you may find so many surfers show their attraction to ride the big wave and maneuver with brilliant style of surfing. Meanwhile, the stunning view of Bali sunset will blow your mind at the same time. You will love the time in enjoying sunbathing under Bali sunset. Seriously, it will make you looks more than exotic.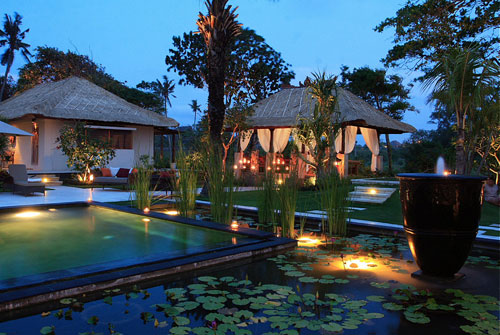 Villa Teresa adopt all beauty of Canggu into its architecture of villa. This villa is dominated by the touch of contemporary style. You can see how the Balinese signature has collaboration with modern essence. All interior design and also garden landscape are organized with artistic concept. Villa Teresa is perfect for a group of 10 that needs to be accommodated in a compound of five bedrooms. Villa Teresa Bali create the experience of beachfront sensation and it can reflect the riverside villa. You may enjoy Echo surfing beach, rice field and coconut trees.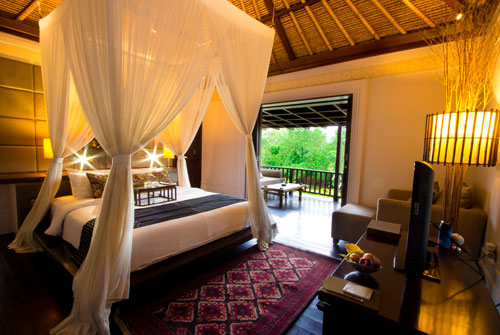 Enjoy the heart of villa with a spacious living room and elegant dining area. Filled by sophisticated interior and furnishings makes a great atmosphere surrounds both areas. Looking at the villa outdoor, it is really beautiful with natural essence that capturing romantic view of beach. It is also completed by 20-meter swimming pool, a perfect spot to have relaxed and refresh. The panoramic of rice field and the life of fisherman become a great additional spirit of Balinese exoticism. Villa Teresa also brings the alternative way to chill out by present the unique rooftop verandah. You can feel the breezy point of Canggu and its view so dramatically in rooftop.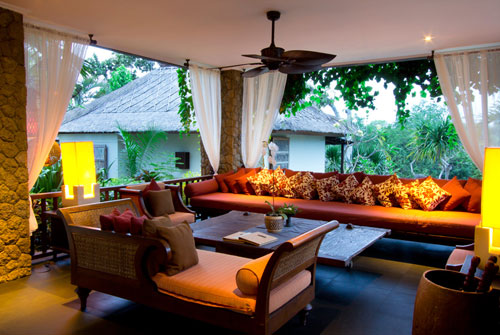 Villa Teresa consists of 1 unit of three-bedrooms and 1 unit of two-bedrooms that can be adjoined as five-bedroom villa. For garden walkway and support the growth of climbing ivy plants in a open roof garden structure, there is a stunning pergola. Some exclusive facilities are available such as living room & cognac room, yoga room, massage beds, two swimming pools, and a riverside pathway that will leads the guests staying at the two-bedroom villa to the beach. Villa. All you need to reach this villa is 45 minutes driving from Bali's International Airport. The villa location is also strategic to any tourism place surrounds Badung and Tabanan Regency, for example Tanah Lot, Mengwi, and many more.

by Duwi Mertiana
Tourist Information | Events | Recent Guests
Designed by CV. Nugraharta Property @ 2013 copyright www.nugrahartaproperty.com