Bali Villas Rental and Sale, BEST DEAL!!!
+62 361 772233
Posted on 22 Jan 2014
The best thing you can do in Bali is watching the legendary Sunset by the beach view with tranquility atmosphere and breeze of nature comes over you. You will realize the reason of Bali called the exotic Island through its beaches panoramic. Beside the view, tourist loves Bali beaches because of its wave that perfectly ideal for surfing activities. Bali beach is not only Kuta Beach, Canggu village keeps some beautiful beaches to visit. Here, the beaches have unique character through its sand, view, and wave. Canggu can be said second popular place in Bali among surfers to catch the wild wave sensation. One of those beaches is Echo Beach.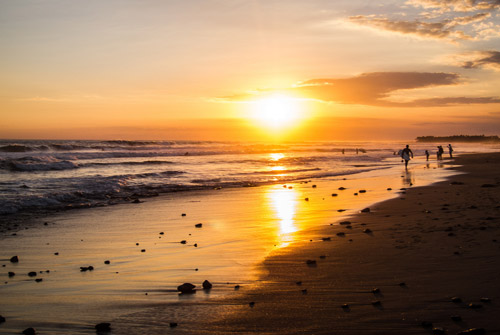 Echo Beach becomes a new primadona for one of the most visited surfing point in Bali. This beach is situated in west of Denpasar City, specifically located in Canggu Village, Kerobokan District of Badung Regency. You just need 35 minutes to drive from Airport or takes only 25 minutes from Denpasar City. Berawa Beach, Batu bolong Beach, and Pererenan Beach are nearby to this Echo Beach. It makes this place so strategic for those surfers who want to catch the surfing points. The famous surfing point, Berawa Beach is only a step from Echo Beach.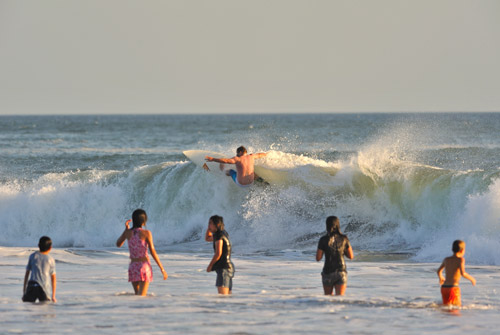 The name of Echo Beach is well known since a restaurant with the same name open in that beach area. Actually, this beach formerly named Batu Mejan, after that Echo Beach restaurant brought the change on its name. Entering this Echo Beach, you will be welcomed by the breeze atmosphere of Indian Ocean and the exoticism of white sand. Interestingly, you will find some rocks that give kind of attractive nuance surround of the beach. Those rocks also become favorite photo object besides sea and sunset. On your way to reach this beach area, you will see a beautiful terrace covers almost every view side of the road. Indeed, mostly local people work as farmer and fisherman here. No wonder, if you find the fisherman village over there.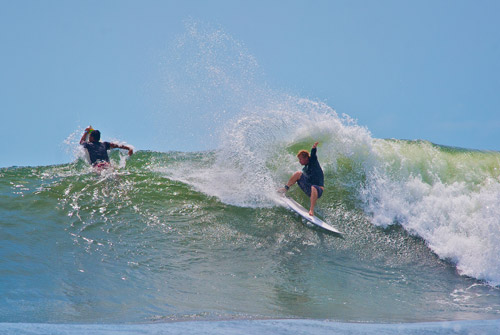 Tourists, especially those who passionate to surf will love kind of this Echo Beach. This beach has an amazing surfing point with powerful wave and adventurous sense. Surfers know how to identify the best surfing place in Bali, and then Echo Beach is one of their lists. Enjoy the big wave and so many challenges to defeat it. Not only for surfing, this beach is the best place to break your daily routine by sunbathing. Let's enjoy the sensation of Bali sun, in which will contribute to tan your skin with exoticism impression. Echo Beach also transfer all benefits of tranquility and serenity to support your relaxation.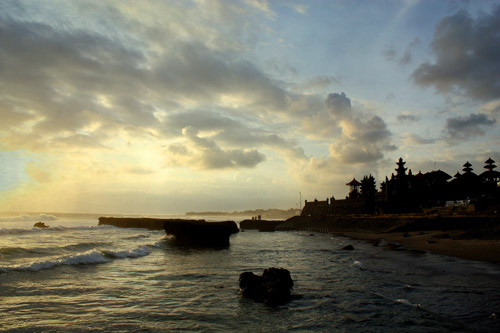 This Echo Beach is one of the most favorite pre-wedding photo shoot. No wonder for all panoramic and atmosphere or the beach is effectively creating romantic situation. Feel the sound of coast breeze, the legendary sunset of Bali and exquisite appearance of Blue Ocean are completely blowing your mind and soul. This is kind of process how the romance will decorate your moment.

Recommended villa to stay near Echo Beach:
- Villa Teresa
- Villa Nelayan
- Villa LuWih
- Villa Kemala

by Duwi Mertiana
Tourist Information | Events | Recent Guests
Designed by CV. Nugraharta Property @ 2013 copyright www.nugrahartaproperty.com